This is a personal project for my portfolio, I chose the Madison Dealers playing cards from Ellusionist. I wanted to match the colors and show the luxury side of these cards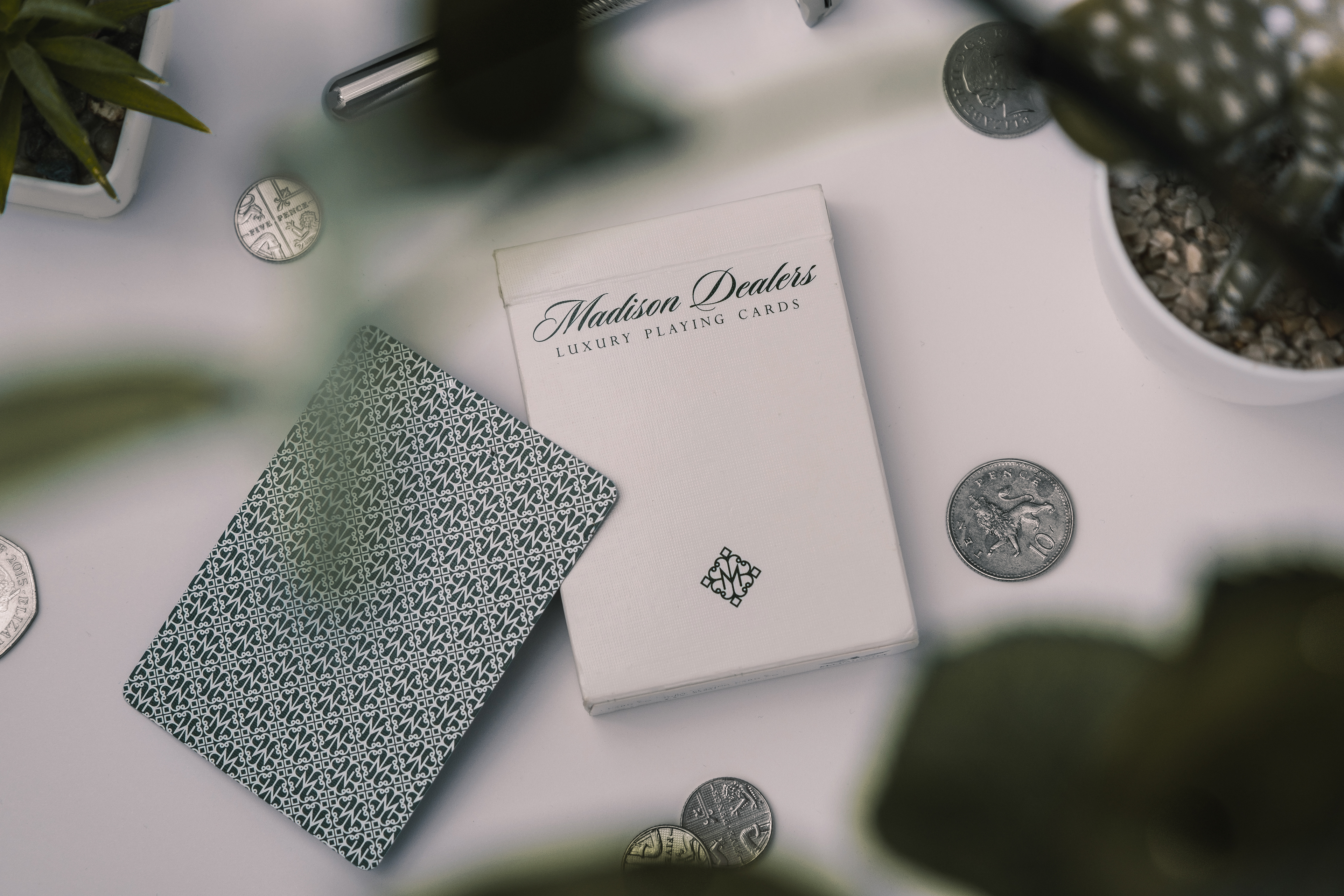 These cards created by Daniel Madison are filled with specific codes and secrets.
As used in 1902, these playing cards utilize an edge-to-edge borderless casino "gaming house" design.